Grafisch ontwerp en website-ontwerp
en -ontwikkeling, Waldbach doet dit al
sinds het jaar 2000. Waldbach kan
inmiddels meer, altijd met gevoel voor context en esthetiek. En boven alles: Met effectiviteit!
Design en techniek: Alles onder 1 dak.
Grafisch ontwerp is het proces van het creëren van visuele inhoud om boodschappen over te brengen. Ontwerpers gebruiken typografie, kleur en beeldmateriaal om unieke visuele composities te maken die een boodschap kunnen overbrengen of een bepaalde reactie bij kijkers kunnen oproepen.
Grafisch ontwerp is een belangrijk instrument voor bedrijven van elke omvang. Effectief grafisch ontwerp kan bedrijven helpen zich te onderscheiden van de concurrentie, hun merkboodschap over te brengen en hun producten of diensten te verkopen.
Bedrijven die voorop willen blijven lopen, moeten overwegen te investeren in grafisch ontwerp. Een professionele grafisch ontwerper kan helpen bij het maken van een visueel aantrekkelijke en effectieve marketingcampagne, website, of productverpakking. Grafisch ontwerp kan bedrijven ook helpen met opleidingsmateriaal voor werknemers, jaarverslagen en andere interne communicatie.
Als professioneel webdesigner bied ik een volledig scala aan diensten om mijn klanten te helpen mooie, functionele websites te maken die hun doelen bereiken.
Of u nu hulp nodig heeft bij het ontwerpen van een nieuwe website, het herontwerpen van een bestaande website, of iets daartussenin, ik ben er om u te helpen.
Mijn diensten omvatten alles van creatief advies en webontwerp tot ontwikkeling en implementatie. Ik werk nauw samen met mijn klanten om ervoor te zorgen dat hun websites niet alleen visueel aantrekkelijk zijn, maar ook gebruiksvriendelijk en effectief.
Als u op zoek bent naar een partner om u te helpen een succesvolle online aanwezigheid te creëren, nodig ik u uit contact met mij op te nemen om meer te weten te komen over mijn diensten op het gebied van webdesign en -ontwikkeling. 
Als u op zoek bent naar hoogwaardige diensten op het gebied van 3D-ontwerp, -animatie en -videobewerking, dan bent u bij Waldbach ook aan het juiste adres. In mijn studio ben ik trots op het produceren van topkwaliteit werk dat voldoet aan en de verwachtingen van mijn klanten overtreft.
Waldbach is een zeer bekwaam en ervaren professional die uitblinkt in meerdere vakgebieden. Of u nu hulp nodig hebt bij 3D-modellering, animatie, rendering of video-editing, Waldbach kan de klus — met oog voor detail — snel en efficiënt klaren.
Wat Waldbach onderscheidt van andere studio's is mijn aandacht voor detail en mijn toewijding aan klanttevredenheid. Waldbach begrijpt dat elke klant uniek is en specifieke behoeften heeft. Daarom neem ik de tijd om uw eisen te begrijpen en een oplossing op maat te leveren die precies aan uw eisen voldoet.
Waldbach levert niet alleen, maar denkt vooruit. Begrijpt uw ​​visie, omarmt deze, maar zoekt naar creatieve alternatieven als er iets moet worden aangepast voor praktische zaken of ontwerpverbetering. Sterk aanbevolen!
Janne van Waldbach leeft en ademt design. Ik werkte met hem aan iconen voor onze school. Briefing was eenvoudig en het proces was effectief. We waren altijd synchroon bij elke stap. Eindelijk, aardige vent!
Walbach / Janne Wolterbeek heeft meegewerkt in de ontwerp- en realisatiefase van verschillende van mijn monumentale kunstwerken en daarbij fantastisch werk geleverd. Meedenkend, inventief, méér dan creatief en eigenzinnig: precies wat nodig was. Ik kan Waldbach dan ook aan iedereen van harte aanraden. En zal hem in de toekomst zeker weer vragen.
Janne's work on the project was fantastic. Rather than simply carry out the brief, he really grasped the concept and demonstrated how we could massively increase leverage, greatly enhancing the original vision. He's proven to be a real value-added asset, and I wouldn't hesitate to recommend him to any team that has a digital requirement.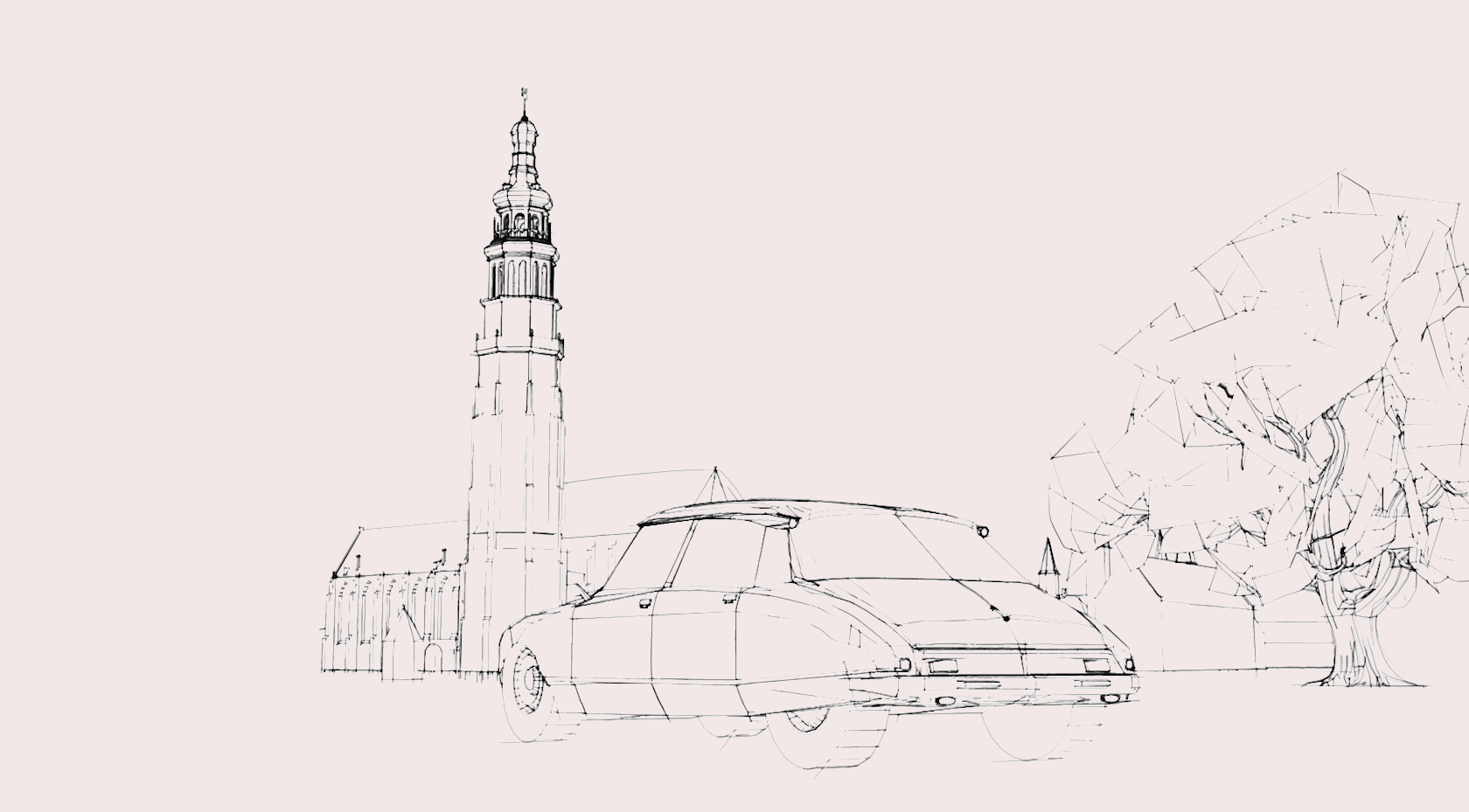 Illustratie Middelburg — © Waldbach