At Studio Waldbach, we have a passion for boosting your brand's online and offline visibility. With over 20 years of experience in visual identity design, print design, web development, and more, we are dedicated to propelling your brand to new levels of success.
Visual identity, branding & implementation
ARTICULATE, EXPRESS AND CULTIVATE
We use our vast experience — over 20 years! — and original, bespoke design approaches to create impressive visual personas that encapsulate our clients' unique values and distinctiveness.
We're in the business of creating bold and striking visuals that grab attention and inspire connections, driving our clients' growth and success to new heights. Our commitment lies in delivering design excellence that transcends trends and stands the test of time.
Online presence without compromise
SEAMLESS BRAND EXPERIENCE ACROSS MEDIA
At Studio Waldbach, we don't just create websites; we craft online brand experiences. We empower your online presence with the latest web standards, tools, and security strategies. Our web design and development solutions aren't just strikingly stylish and user-friendly; they're SEO-optimized powerhouses for topping the rankings. Because we believe good design isn't just aesthetic—it's also about best-in-class technology and performance.
Who is Waldbach?
SOLOPRENEUR & TEAMPLAYER
As a dynamic creative force, Janne Wolterbeek (born 1976, Middelburg) brings his multifaceted design talents to life at Studio Waldbach. While he mostly flies solo, he's ever enthusiastic to join forces with experts across a breadth of disciplines, both near and distant. In this light, he refers to Studio Waldbach in plural, echoing the harmonious symphony of collaboration.
When he collaboratively weaves ideas with skilled and enthusiastic coders, attentive printing professionals, and a diverse array of other gifted individuals, that's when a subtle glimmer of ingenuity subtly appears. We must also modestly mention – our client relationships! They are indeed a dynamic and engaging play of teamwork, and that is something we deeply cherish.
Waldbach doesn't just deliver, but thinks ahead. Understands your vision, embraces it, but looks for creative alternatives if something needs to be changed for practicality or design improvement. Highly recommended!
Janne van Waldbach lives and breathes design. I worked with him on icons for our school. Briefing was easy and the process was effective. We were always in sync every step of the way. Finally, nice guy!
Walbach / Janne Wolterbeek collaborated in the design and realization phase of several of my monumental artworks and did a fantastic job. Thinking along, inventive, more than creative and self-willed: exactly what was needed. I can highly recommend Waldbach to anyone. And I will certainly ask him again in the future.
Janne's work on the project was fantastic. Rather than simply carry out the brief, he really grasped the concept and demonstrated how we could massively increase leverage, greatly enhancing the original vision. He's proven to be a real value-added asset, and I wouldn't hesitate to recommend him to any team that has a digital requirement.
A modest selection of our output
embark on a visual journey
Don't just listen to the talk, see the walk! Our collection of work clearly reveals our knack for creating engaging visuals, shaping digital spaces, and spinning effective codes.
Hop in, we've got an open door for discovery.
Sustainable investments
JGM CAPITAL, AMSTERDAM
In the year 2021, the brilliant Marcel Versteeg brought his visionary ideas to life and created JGM Capital – a remarkable investment firm that is completely devoted to the world of real estate developments.
At the heart of their mission lies an unwavering determination to achieve sustainability goals. They do this by investing in the strategic design, construction, and long-lasting lifespan of real estate projects. Their level of creativity and expertise knows no bounds, as they excel in meeting the sophisticated demands of the luxury tourism industry on a global scale.
With passion and an enthusiastic approach, JGM Capital is reshaping the landscape of real estate and leaving an indelible mark on the world.
JGM's wordmark font's quirky characteristics are a direct reference to the Grotesques of late 19th and early 20th century, a gentle nod to JGM's stately first office building in Amsterdam Zuid, a stone's throw away from the famed Museumplein.
JGM Capital's primary hue of their visual persona, the profound black, embodies their reputable and rigorously solid approach towards investment strategies. This ingenious blend of opulence and refinement, subtly hints at the luxury and sophistication that form the cornerstone of JGM Capital's corporate personality.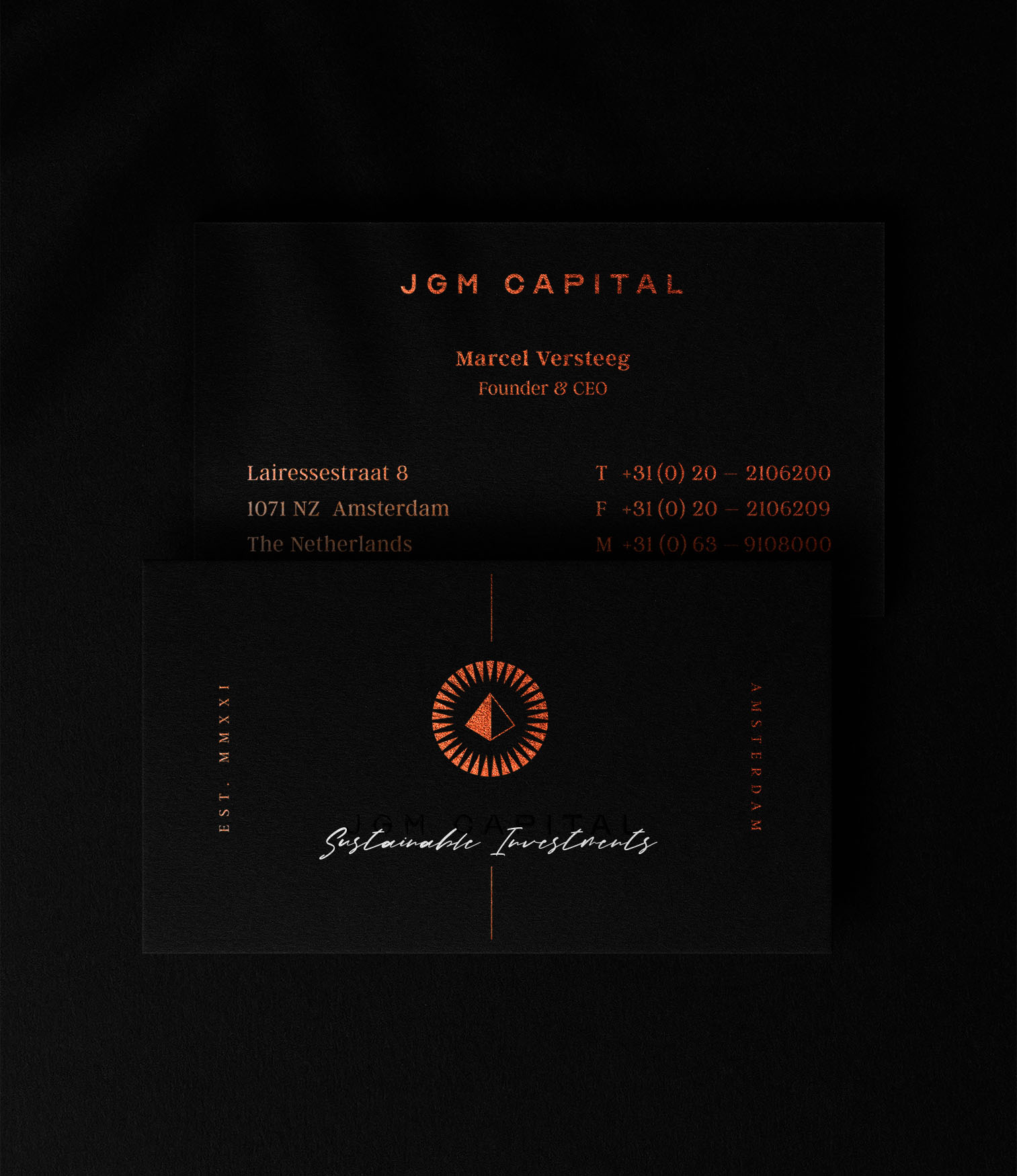 Click on the above image to view more examples of our output.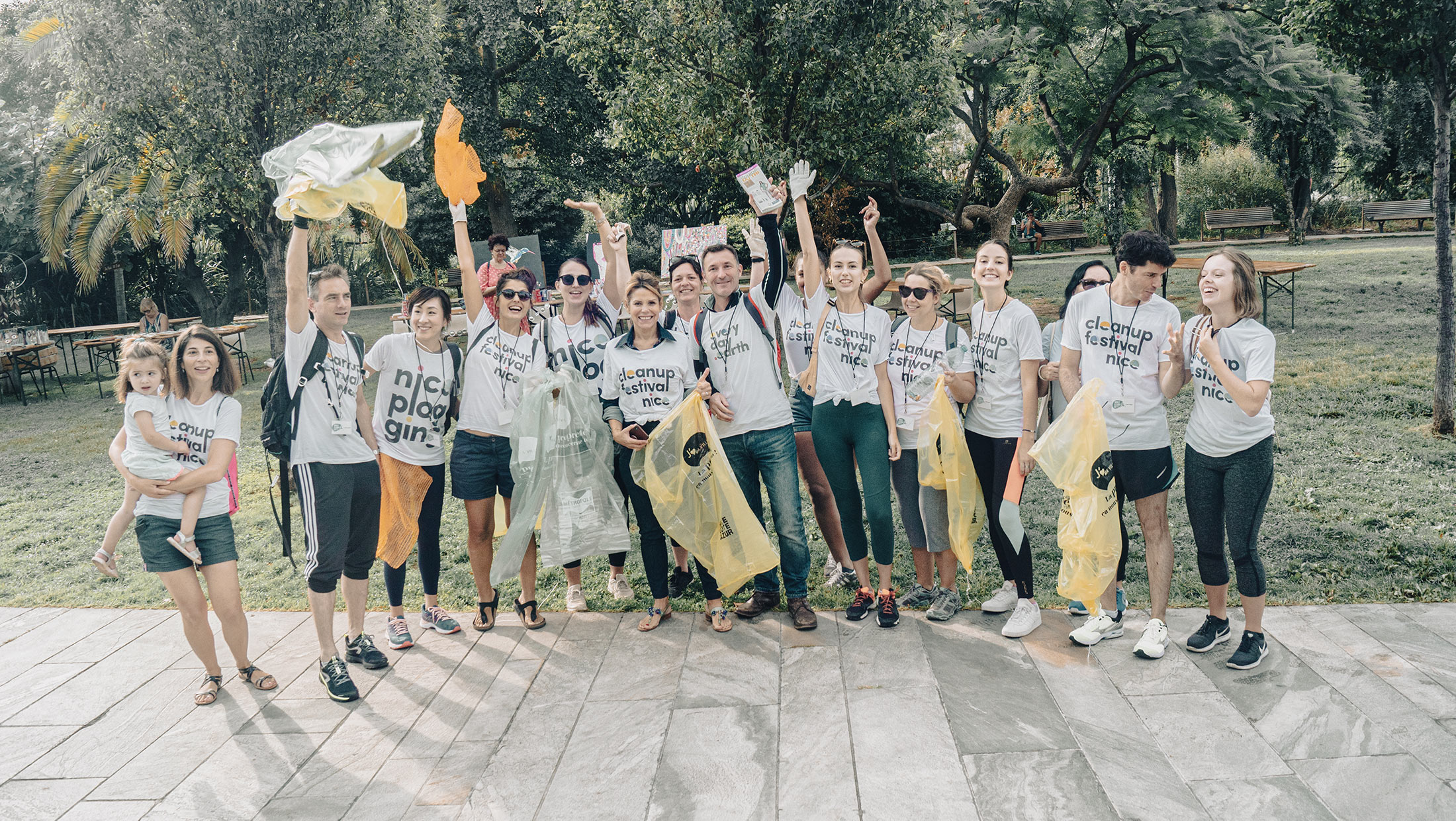 Click on the above image to view more examples of our output.
The kind and generous actions of the Everyday Earth participants spread far and wide. They caught the attention of Christian Estrosi, the respected Mayor of Nice, and his accomplished spouse, Laura Tenoudji. Laura is a renowned news correspondent at France 2, a French public broadcast station. Together, they decided to join a fun Plogging event in the center of Nice on World Cleanup Day, a global celebration.
Everyday Earth's carefully planned events caught the attention of both local and national press in France. Their remarkable efforts were even acknowledged with a formal commendation from the national Assemblée Générale.
In 2022, Everyday Earth went through a major transformation and emerged as Agirrr, a fresh and exciting new version. Leading this incredible change was none other than the brilliant Thierry Lebrun. With his innovative ideas, Lebrun guided the organization to promote local plogging activities in various towns along the beautiful Cote d'Azur and even beyond. Agirrr's plogging events have transformed the landscapes in various municipalities like Nice, Cagnes, Cannes, and Lyon.
Every day is Earth Day
Everyday Earth / Agirrr
Everyday Earth came to life in 2018, thanks to the brilliant minds of Bela Hatvany and Wim Kiezenberg. Bela, a seasoned software engineer, and Wim, a marketing savant and design maestro, joined forces with a common goal – to make our Mother Earth healthier and more harmonious. Everyday Earth is not just a platform, it's a place where conversations come to life. They're passionate about discussing important topics like waste pollution and social inequality because they believe in creating change together. 
To create a better future, everyone felt motivated to turn their words into actions. The beautiful streets of Nice witnessed a sweeping change as people started a new trend called "plogging" – a combination of jogging and cleaning up litter. And this was just the beginning. Everyday Earth embraced the spirit of kindness with concepts like "pay-it-forward", bringing relief to those in need, including the homeless. Additionally, Everyday Earth birthed a local currency, with the aim of injecting new life into the local economy.